The Food and Agriculture Organization of the United Nations' (FAO) flagship publication "The State of the World's Forests 2020" states that "between 2015 and 2020, the rate of deforestation was estimated at 10 million hectares per year, down from 16 million hectares per year in the 1990s. The area of primary forest worldwide has decreased by over 80 million hectares since 1990 (FAO, website 2021)." There are also some reports that the Covid-19 related lockdowns and the restrictions to forest ranger activities may have caused an acceleration in the rates of deforestation during 2020 and that the economic recovery following the pandemic may encourage further de-foresting activities as communities look for new sources of income.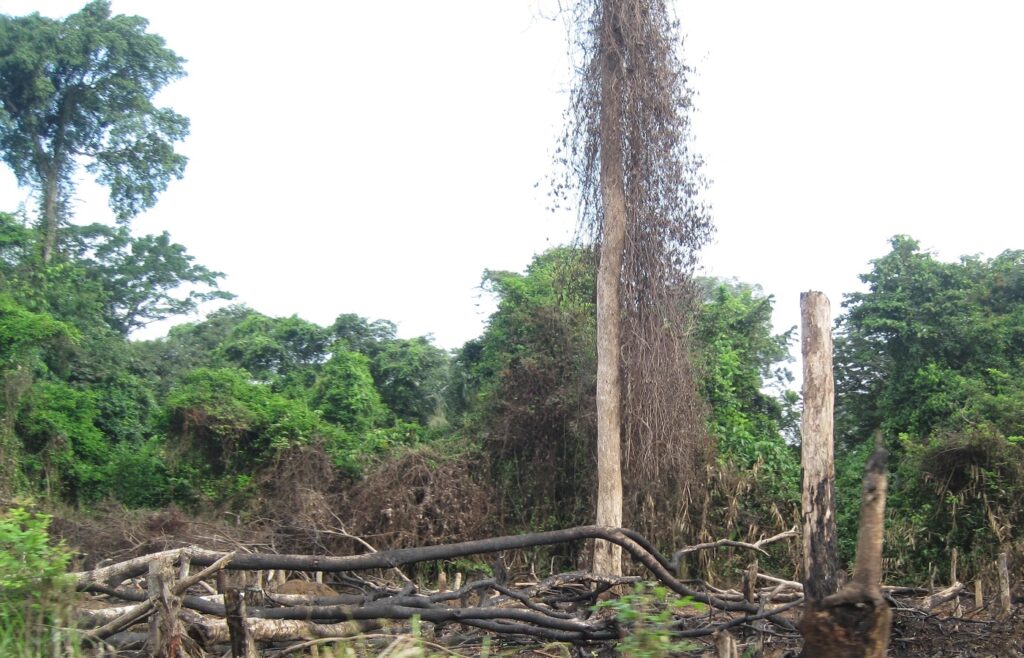 At a time when urgent action is needed to address the current trends towards deforestation, the European Space Agency (ESA) has launched a new programme under the Earth Observation for Sustainable Development (EO4SD) initiative. The EO4SD-Forest Management cluster is a collaboration between the European Space Agency (ESA), the World Bank, and the Asian Development Bank (ADB), and aims to accelerate the achievement of the United Nations Framework Convention on Climate Change as well as the UN Sustainable Development Goal 15 "Life on Land". Goal 15 has as its objective to:
"Protect, restore and promote sustainable use of terrestrial ecosystems, sustainably manage forests, combat desertification, and halt and reverse land degradation and halt biodiversity loss"
ESA's collaboration with these two major multilateral institutions is a strategic one. The World Bank Group "supports countries in their efforts to harness the potential of forests and terrestrial ecosystems to reduce poverty, contribute to economic growth, and protect and strengthen the environmental services they provide – locally and globally". In 2020, the World Bank had over 100 Forestry programmes and invested $3.7bn. Similarly, the ADB has a portfolio of projects designed to support sustainable forest management and conservation efforts in order to "support local livelihoods, strengthen resilience to climate change, maintain clean water supplies and protect biological diversity."
Through this partnership, EO4SD-Forest Management aims to integrate the use of satellite technology into the programmatic and policy-making activities of two of the world's most influential development institutions. Subject-matter experts working within these organisations design and implement regional-, national-, and sub-national forestry programmes all over the globe and work hand-in-hand with the relevant ministries. Over the past few months, the EO4SD-Forest Management consortium—of leading EO service providers—has been engaging in a series of discussions with counterparts from both the multilateral institutions and the low- and middle-income governments with whom they work. The purpose of these engagements is to understand their specific programmatic needs and to identify areas in which EO technologies could be integrated to improve internal decision-making as well as the outcomes and impacts achieved within their programmes.
Based on these discussions the EO4SD-FM consortium has settled on six themes, which will be addressed using EO products over the course of the next two years:
REDD+
The EO4SD-Forest Management cluster will provide solutions to support the development of operational Measuring, Reporting and Verification (MRV) systems to track deforestation, degradation, land use change assessments and biomass mapping. This information can feed into national greenhouse gas (GHG) estimation and reporting.
Sustainable Forest Management (SFM)
EO4SD-FM aims to provide local- and national-level data to support SFM monitoring objectives such as identifying forest changes, tracking logging activities and its effects on degradation and biomass, and monitoring forest health, vitality and productivity.
Coastal Ecosystems and Mangroves
Since the loss of mangrove habitat increases the exposure of communities to a number of risks, efforts to monitor these ecosystems aim to prevent further degradation or loss and to assist with conservation and restoration initiatives. EO4SD-FM aims to arm stakeholders with imagery to monitor the changes in these landscapes in order to take preventative measures.
Mangrove extent derived from Sentinel 1 & 2 data. Background imagery: Bing Imagery. Image credit: Hatfield (2019)
Forest Landscape Restoration / Forest Restoration
EO has the unique capability of providing historical and current land use maps as well as reforestation and afforestation assessments across large areas. This can be used to monitor efforts to restore forested land in order to assess progress made.
Protected Areas
It is thought that the Covid-19 pandemic and the economic downturn that it has created may have increased illegal deforestation in supposedly "protected areas". EO can be used to monitor these protected areas, and their forest ecosystems and biodiversity in order to support conservation objectives.
Community Based Forest Monitoring/Management
Governments, the UN agencies and donors have identified the need to support and educate communities on sustainable forest management including the collection and selling of non-timber forest products (NTFPs), reforestation, diversification of community income sources and the monitoring and protection of forested areas from illegal logging. The EO4SD-FM cluster provides imagery which can support the assessment of deforestation/degradation and land use change in these areas.
Image credit: GAF (AG)
What next?
As deforestation rates are still on the rise, there needs to be a step-change in the measures that governments are prepared to take to address the current challenges. Through collaboration with these major players, the EO4SD-FM programme aims to forge partnerships with governments and policymakers all over the world and to provide them with better information to make timely, informed decisions on the future of the world's forests. As highlighted in the Paris Agreement, the future of forests depends on actions taken today.